New Lafayette Park
.
Below, we're a little closer in - over NEW Lafayette Park, General Knox, General Armstrong, General Learned, General Muhlenberg Roads, as well as Valley Forge Road ( with General Scott crossing it ). Anyone remember the name of the short road that dead-ended at the Swim Club? That was General Maxwell.
OK - just a little bias here - we're focused on my old home - 521 General Learned Road - ( third from the right on the north side ). Now let's see you pick out where some of the families lived:
Betz

Ely

Kellet

Kelly

Kent

Kunda

Lord

Perry

Rheinhart

Romano

Schnelling

Safier
Schmoll
Testa
Vermuellen
Watsing
Weiss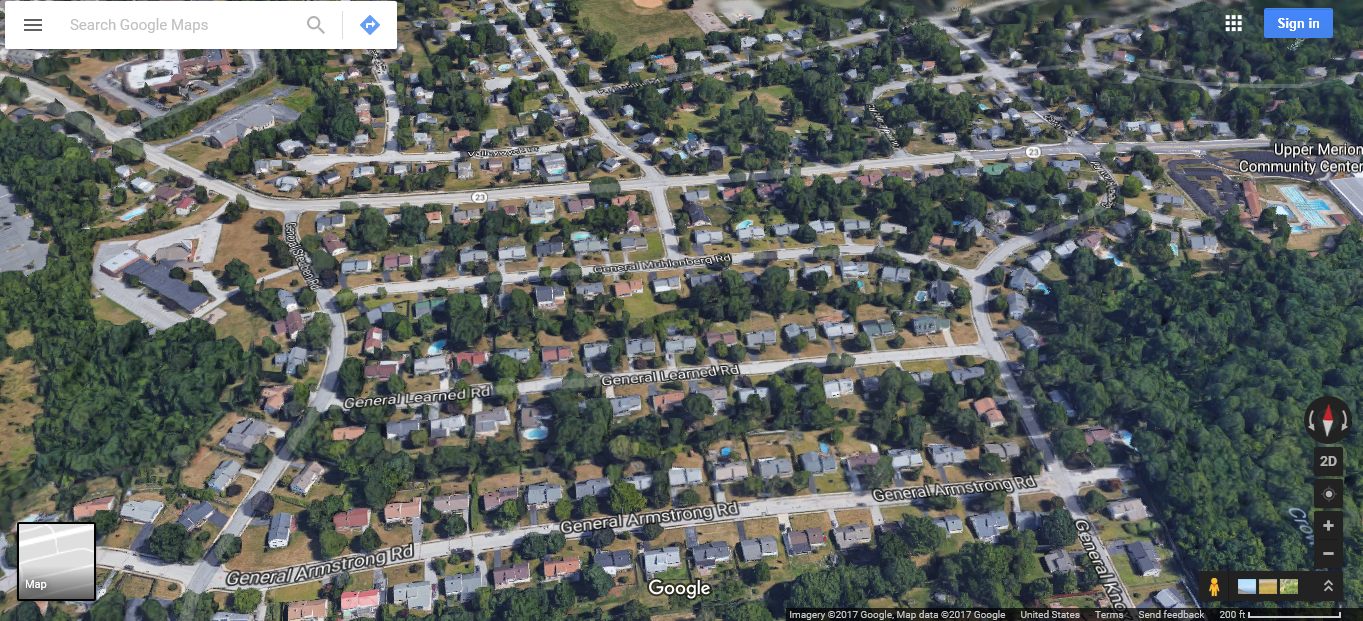 The Old Lafayette Park Swim Club. The swim club was given a new life and there is a sports facility behind it. The parking lot is fully paved, and a lot of the 'old' facilities are easily recognized.